Buckingham Palace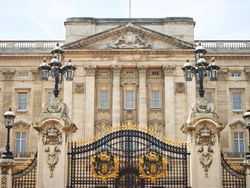 Originally known as Buckingham House, the building forming the core of today's palace was a large townhouse built for the Duke of Buckingham, in 1705.
Natural History Museum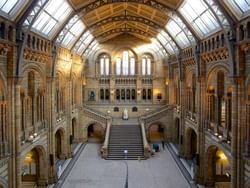 This museum is home to life and earth science specimens, comprising some 70 million items. Nearest London Underground station: South Kensington.
Victoria & Albert Museum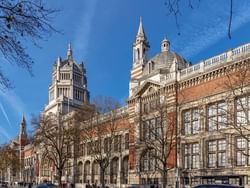 This is the world's largest museum of decorative arts and design. Named after Queen Victoria and Prince Albert, it was founded in 1852.
Cadogan Hall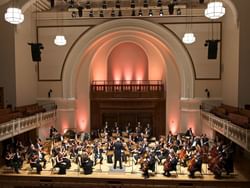 Cadogan Hall is a 950-seat venue two minutes walk from Sloane Square tube station in the heart of Chelsea, hosting over 300 concerts and events per year.
Palace of Westminster and Big Ben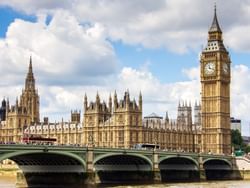 Big Ben is actually the nickname for the great bell, inside the clock tower at the north end of the Palace of Westminster.
London Eye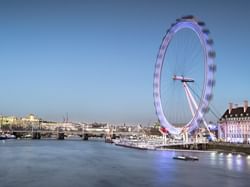 This is a giant Ferris wheel (the tallest in Europe), on the banks of the River Thames.
Saatchi Galleri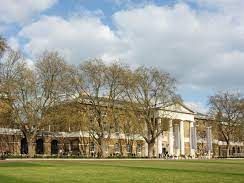 The Saatchi Gallery is a London gallery for contemporary art and an independent charity opened by Charles Saatchi in 1985.
Harrods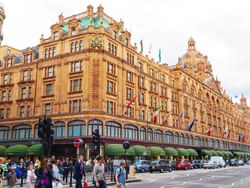 Home to over 5000 brands, shop designer fashion and accessories, luxury beauty, fine jewellery and watches, food, furniture and more.
Royal Albert Hall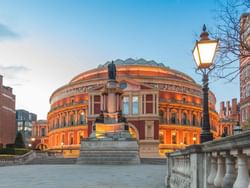 The Royal Albert Hall is one of the most famous music and concert venues in the world.
Soak up the atmosphere, the interior and the amazing acoustics at one of more than 360 events a year, including classical music, jazz, world music, circus, rock, pop, opera, dance, comedy and tennis.