Welcome to Sloane Square Hotel
Our charming hotel is located on Sloane Square, in the Royal Borough of Kensington and Chelsea.
Make Yourself At Home
Perfectly placed on Sloane Square, in the Royal Borough of Kensington and Chelsea, our historic hotel is an exceptionally welcoming, elegant and convenient home from home for your trip to London. You are in good company with many a familiar face having enjoyed our hospitality from The Beatles to Royalty.
Quietly Close To All The Action
Located in a leafy, quiet yet bustling borough, we are a stone's throw away from many of London's top attractions. Buckingham Palace, Museums, Art Galleries and Theatres. Sloane Square Underground and Victoria Station nearby offers easy access to iconic landmarks and cultural hotspots further afield. We can help you get to where you wish to be.
Shopping, Culture and Dining On Your Doorstep
A short stroll takes you to the vibrant Duke of York Square, a haven for boutique shops, restaurants and the world renowned Saatchi Gallery. Take a leisurely walk along the iconic Kings Road or Sloane Street, leading you to luxury shopping meccas of Knightsbridge or a quick taxi ride will have you in the centre of the exciting new Battersea Power Station.
At Your Service
Our focus is your enjoyment, whatever the reason for your visit we are dedicated to elevating your experience, if we can help you plan, guide or assist in any way we are here to help.
Pleasant Stays & Sound Sleeps
Explore our elegant, comfortable rooms and pick the best one to suit you !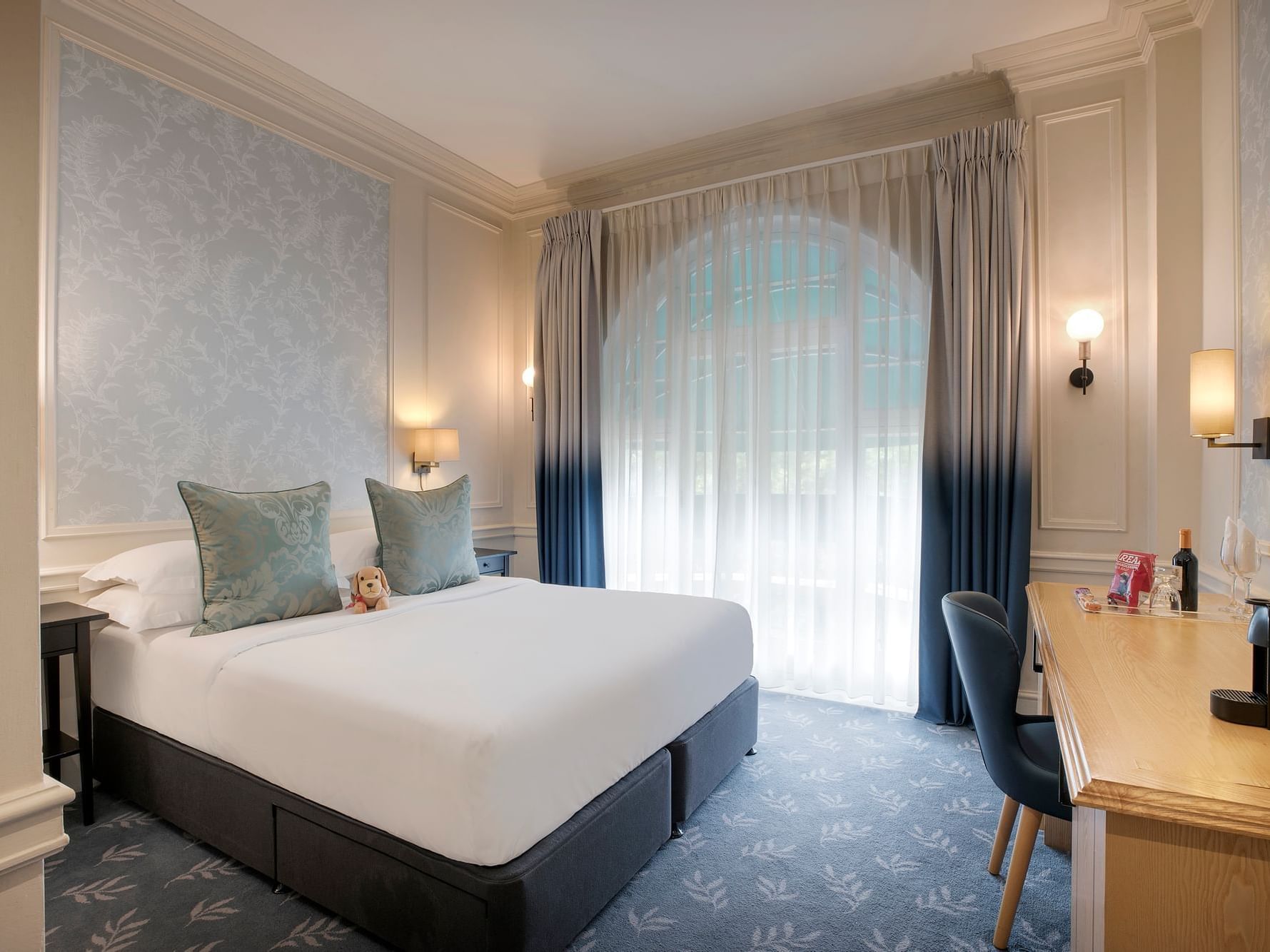 What our guests say about us
based on their personal experience
"This is my second time staying, the last time it was a year ago or more.
I noticed massive upgrade and so pleased to see that. Room service to the point, Dyson hairdryer, loved the skin care they have now."

2023-11-14
"Beautiful, stylish hotel. Our stay was very comfortable and we couldn't believe how quiet it was even though it is in the most fantastic central location.
The service was impeccable - friendly and professional as well as very knowledgeable staff.
The climate control was quick to work and the beds were super comfortable - 2 great night's sleep!
I thoroughly recommend the breakfast which was fresh, varied and delicious!"

2023-11-15
"Great location, and the most hospitable staff I have ever met. They personally greet you and remember the tiny details.
Nay Chi and Joshua were very accommodating and attended well to our needs.
We enjoyed our stay here and will definitely come back every time we come to visit London."

2023-11-02
"We rented a room for a birthday party at the hotel. The hotel is ideally located in central London. The room was stunning with a gorgeous view to the square. The staff was very attentive and did everything to make the day very special. All in all everything went superbly."