Dining with us at Sloane Square Hotel
Dining options
From get-up-and-go breakfast to bar snacks and exquisite cream tea, there is always something to savour at The Lounge. With signature Gin drinks and refreshing cocktails, the Great British summer starts at Sloane Square!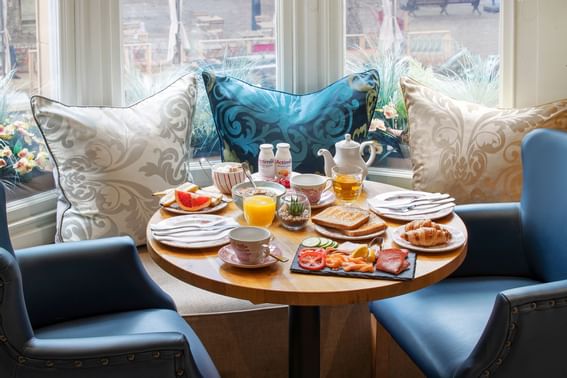 Good mornings on the Square
Start the day on the bright side with a rich Buffet Continental Breakfast in our bright Lounge overlooking Sloane Square.
OPENING TIMES
MONDAY - FRIDAY
7am - 10am
SATURDAY & SUNDAY
7am - 11am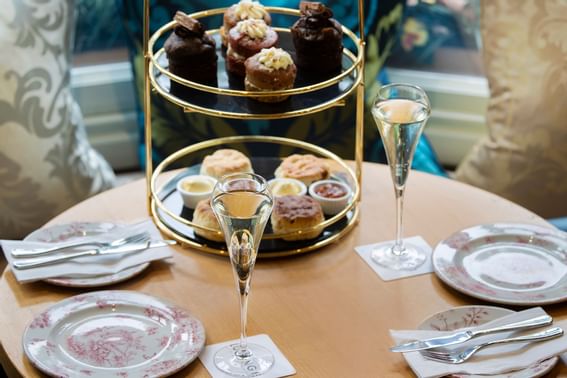 Tea on the Square
Enjoy a classic cream tea delight in the most affluent post code in London, because everyone deserves a cake!
From £17.95 per person for a classic cream tea or £23.95 per person, with a cheeky glass of Prosecco.
OPENING TIMES
FRIDAY to SUNDAY
1pm - 5pm
To make a booking please click on BOOK below.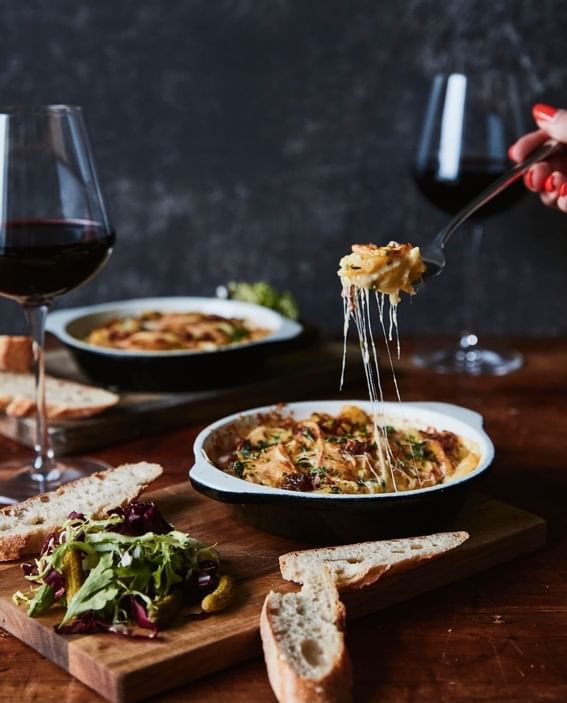 Voulez-vous manger with us?
* Cote Brassierie open for Room Service Breakfast only from Monday 1st August to Wednesday 31st August 2022 due to refurbishment
Whether you wish to enjoy your meal in the comfort of your room or have a full restaurant experience, you can choose from a variety of authentic Fresh dishes from our partner restaurant Côte Brasserie.
OPENING TIMES
MONDAY - FRIDAY
8am - 10pm
SATURDAY & SUNDAY
9am - 10pm